Are you a business or an entrepreneur who is a little confused on how to build your brand digitally. Do you wonder how would I access the potential that all these people around me talk about, going digital?
I have encountered countless businesses who has a digital presence, but they are not really sure, how to navigate their business in the right direction digitally. Sure, they are good businessman offline, and have been in the industry for quite some time, but they're not getting it, the hype about going digital.
Let me elaborate on few aspects on going digital, regardless of the type of business and industry you're in.
1.Brand awareness and reach
Every business thrives on its brand value, at least on some level. This can be broadly stated as the trust your brand provides to the customer.
Whatever product your business brings to the market, a good portion of the customers recognize them and buy them, based on this single factor, trust. It is important that the customers perceive your business as a trustworthy one.
You can craft the story for your customers by going digital. How?
You build the story of your brand by the content you put out online. If you put out content that conveys simplicity, the customers perceive your brand that way. If you put out content that conveys reliability, customers who value reliability will prefer you more than your competitors.
Now, you may ask, we were doing the same through TV ads and billboards, right?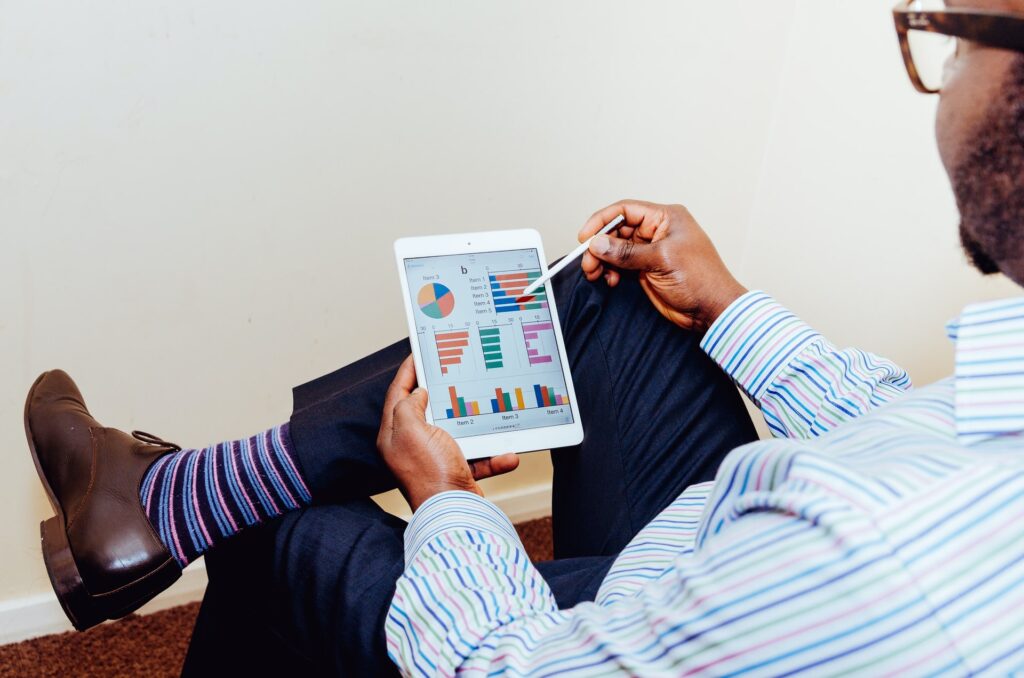 Yes, you were doing it. But the time you had to convey your story through those means were limited. And sure, they were expensive as well.
Now, a majority of your target audience is online, be it social media or other platforms. So you get a much better time period and platforms to convey your brand story to them.
Additionally, you are able to reach a wide audience digitally, than you ever could have earlier. Increased reach, increased potential to make more customers and sales, provided you tell your story right.
2. Target audience
Let me ask you a question here. How effectively were you able to reach your ideal customer earlier?
Were you able to find and target your audience based on their interests and behaviours?
I don't think so.
Going digital helps you to do your research and find out the best target audience for your product or service. Whatever product/service you are selling, if you have a single customer, you know that there will be more of them. Your product/service will have an ideal customer, someone whose needs will be solved by your product/service.
Now, we are able to find them and reach them effectively, by going digital.
Think about this, your have a service that is perfect for people with pet dogs. Now, when you operate brick-and-mortar, there may be 100 ideal customers in your local town.
But, if you are able to operate online, you are able to find and target people who have pet dogs in your city and your state. Now the target audience is large, and you can sell more of your products/services, and the customers are happy that they get their perfect product/service.
3. Increased sales
This is a given, considering the above 2 points. If more people are aware of your brand and you are able to reach your ideal audience, chances are that you will get more sales.
Sales are the bread and butter for all businesses. Your product might be the perfect product out there in a niche, but if you are not able to sell them, chances are you might not last long in the market.
By going digital, you are able to showcase your products to millions of people, tell them your story, find out your ideal audience, and sell them your product/service to solve their needs.
There is a catch here.
There are millions of businesses, who are trying to do the same. How do you make sure that you get the sale, not your competitor?
Through highly curated content and social media ads.
This can be through Facebook or Instagram or any other social media platform.
This can be through highly converting sales funnels paired with social media ads.
Every business needs a strategy to showcase themselves before their target audience and help them choose your product/service.
We @beingplatodigital help you do the same.
What happens when you don't go digital, your target audience won't see you , and hence won't buy from you.
We need our customers and that's why we need to hone our digital strategy.